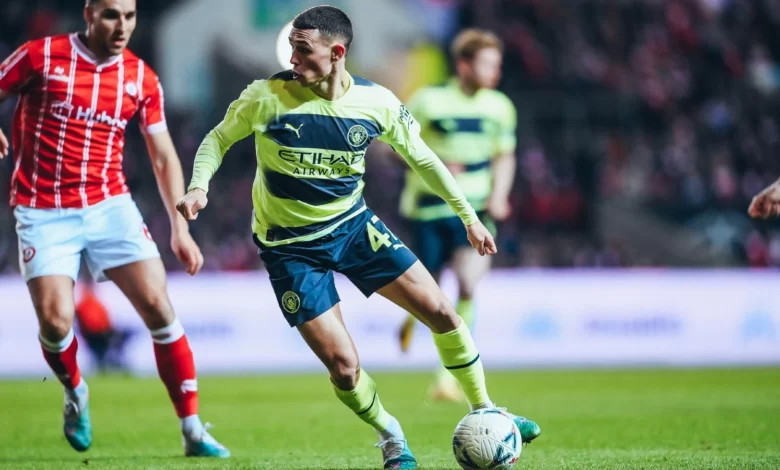 Phil Foden Shines with Two Goals in City's 3-0 FA Cup Victory: Post-Match Reaction
Phil Foden played a crucial role in Manchester City's 3-0 victory against Bristol City in the FA Cup quarter-finals. The young midfielder scored two goals and put up an impressive display that caught the attention of the fans and his manager.
Speaking after the game, Foden shared his thoughts on the game, admitting that it was not an easy win despite the 3-0 scoreline. "I don't think it was a 3-0 game to be honest really. It was quite tight at times. They gave us a big challenge, they went man for man at times, and we struggled to win our individual duels. In the end, our quality showed through. I'm delighted with the result," he said.
Foden's second goal was a beautiful team move that left the Bristol City defence in disarray. When asked about it, Foden laughed and said, "I'm not sure, I've not seen it back. It'll be nice if you give it to me!"
Foden's personal form has been a topic of discussion among the fans and the media, and he addressed it in his post-match interview. "I feel much better in my feet. It's not easy sometimes playing with discomfort in your feet. I'm feeling 100% fit and comfortable. Hopefully, I can come into the team and help them as much as possible," he said.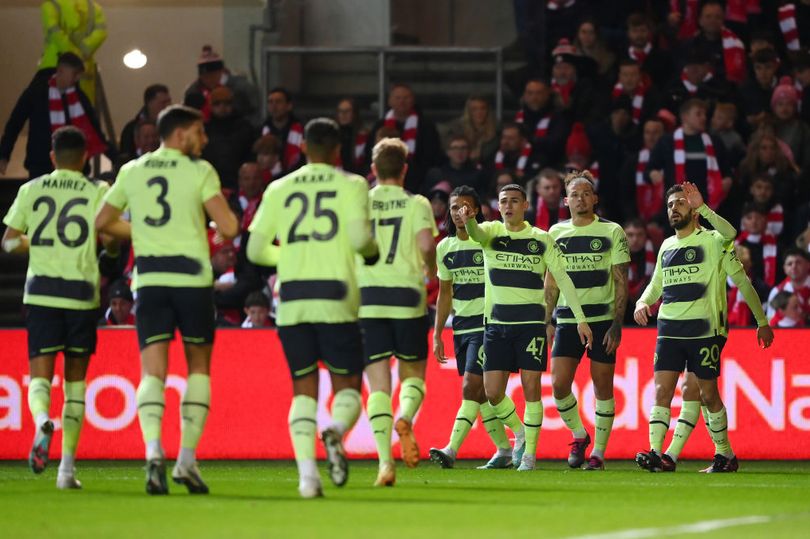 Foden also talked about the frustrations of not playing as much as he would like. "It's been one of the lowest parts of my career. Everyone goes through them, but it's how you react. Just discomfort in my feet and not playing as much, I love playing football and when I don't, I'm a bit frustrated, that's how it is," he said.
Foden's stellar performance in the fifth round of the FA Cup was a reminder of his immense talent and potential. His two goals helped City extend their impressive FA Cup record, and they will be hoping for more of the same from Foden in the upcoming Premier League fixtures.
Overall, City's win over Bristol City was hard-fought, and Foden's post-match reaction showed his determination to keep pushing forward and helping his team achieve success.