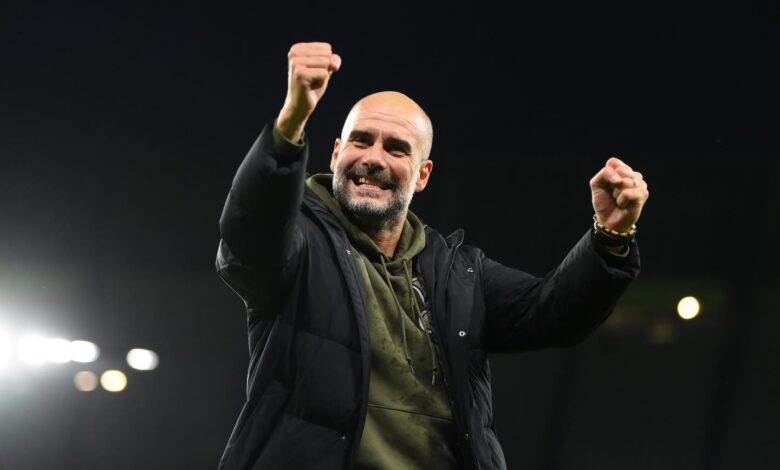 Pep Guardiola defends Man City in Premier League investigation and vows to stay put. The Spanish manager addresses ongoing Premier League probe, expresses belief in Manchester City's innocence, and commits to remaining at Etihad Stadium ahead of Aston Villa match.
Pep Guardiola's pre-match press conference ahead of the highly anticipated Premier League clash between Manchester City and Aston Villa was filled with drama, as the Spanish tactician addressed the elephant in the room – the ongoing investigation by the Premier League officials into the club's financial affairs. The game, set to take place this Sunday at the Etihad Stadium, has all the ingredients for a thrilling encounter with kick-off scheduled for 4:30 PM GMT or 6:30 PM CAT.
Guardiola, who is known for his unwavering determination and belief in his team, didn't shy away from the questions and instead, he launched a staunch defense of the club. He stated, "Manchester City did not lie to me. Look what happened with UEFA, we did not do anything wrong. Why should I not trust my people?" The manager went on to add that the club has already proven its innocence in the UEFA case, and he is fully convinced that they will do so again in the Premier League investigation.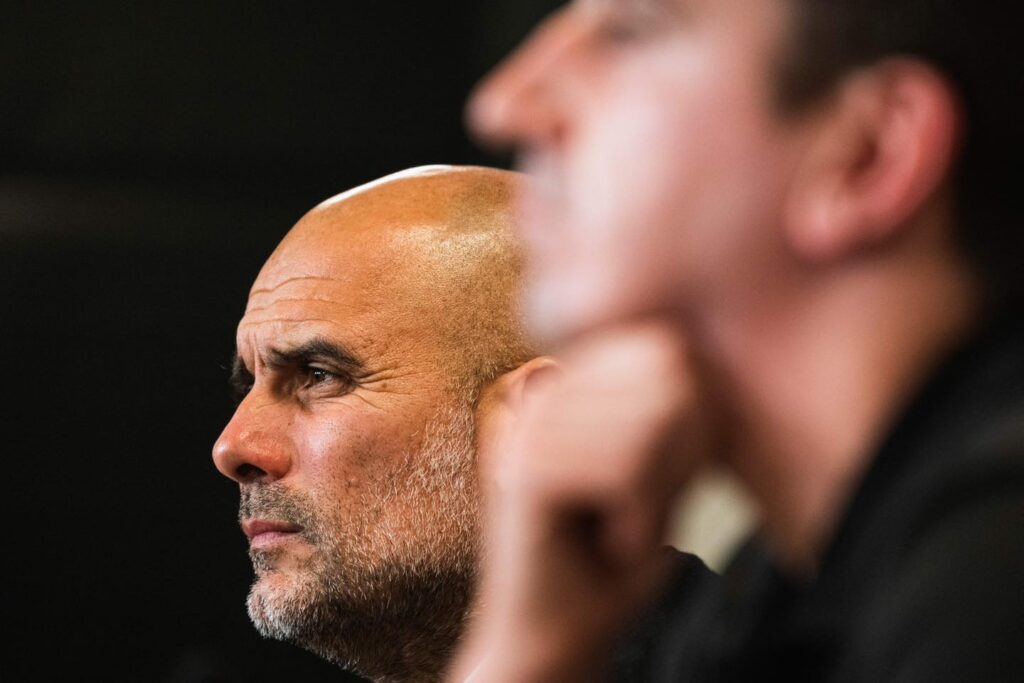 The Manchester City manager was then asked about his future with the club, and he was quick to put all rumors to rest with a passionate reply, "I am not moving from this seat, I want to stay at Manchester City more than ever – I'm sure." Guardiola emphasized that he has complete trust in his staff and the club's hierarchy, and stated, "Between 19 Premier League teams or the words of my people, I rely on the words of my people at City".
Guardiola, who is known for his tactical prowess and ability to lead his team to success, also took a moment to send a warning to other clubs in the Premier League. He said, "These 19 Premier League have set a precedent. What they [rival PL clubs] have done to us, be careful with that. Many clubs can make suggestions and there are a lot of clubs that can be accused, like we have been accused…". He added that the club's issues have been ongoing since Abu Dhabi took over and it will not stop now.
In conclusion, Pep Guardiola's pre-match press conference was a show of strength and determination, as he remained steadfast in his commitment to Manchester City. He stated, "I am not moving from this seat, I want to STAY. More than ever, I'm sure".
He expressed confidence in the club's innocence, his belief in his staff, and also warned other clubs to be careful of setting a precedent that could come back to haunt them. With Guardiola at the helm, Manchester City is ready to face Aston Villa and prove their worth on the field, setting the stage for what promises to be a memorable match.
Watch the full Manchester City v Aston Villa pre-match press conference via the video below.