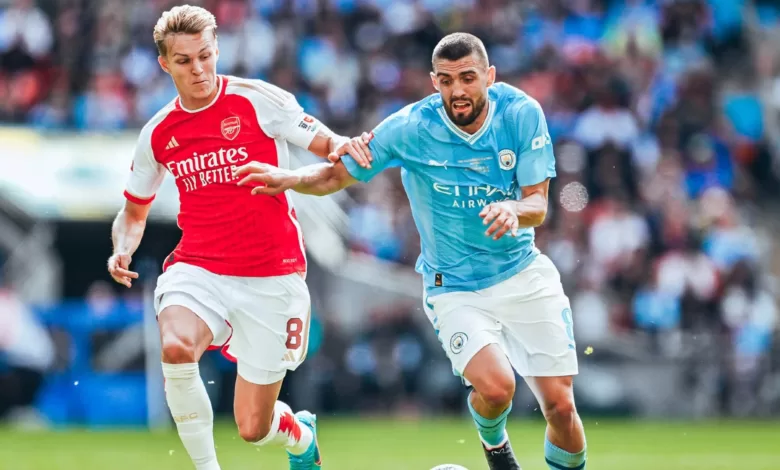 In an exhilarating Community Shield showdown between last season's Premier League frontrunners, Arsenal triumphed over Manchester City in a nerve-wracking penalty shootout.
The match showcased remarkable twists and turns, with Cole Palmer's sublime strike putting City in the lead. However, Arsenal's resilience prevailed as Leandro Trossard's late deflected effort equalized the score, sending the match to penalties. Arsenal clinched a 4-1 victory in the shootout, with Fabio Vieira sealing the win, capping off a dramatic comeback.
Arsenal's new signings, including Kai Havertz, injected energy into the contest, with Havertz's efforts denied by City's goalkeeper, Stefan Ortega. Despite Manchester City's early dominance and Palmer's late heroics, Trossard's unexpected equalizer turned the tide. The victory marks an encouraging start for Arsenal's Premier League aspirations and underscores their competitive spirit.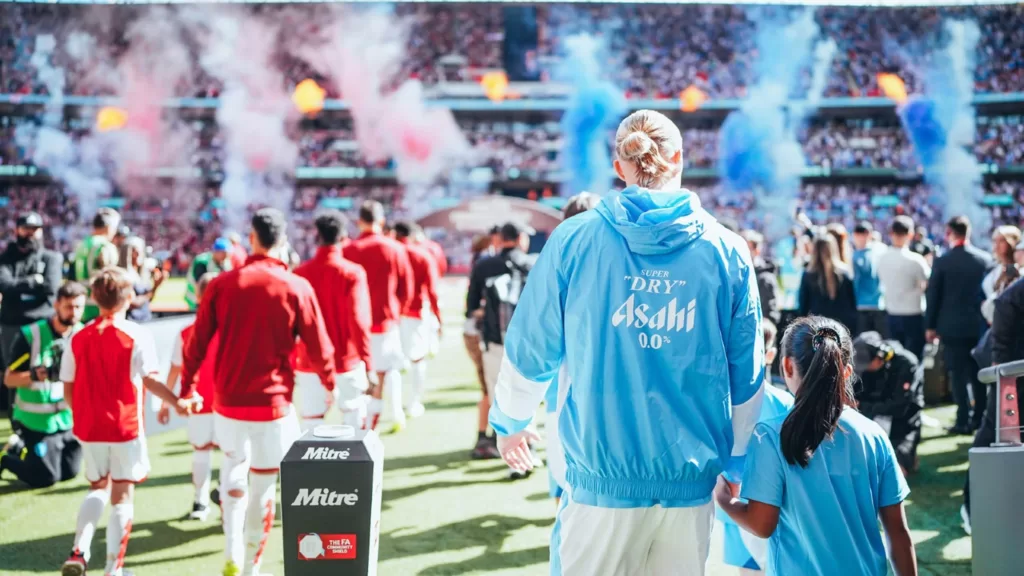 As Manchester City embarks on their Premier League title defense against Burnley, Arsenal's triumph sets the stage for an enthralling football season. The Community Shield spectacle served as a captivating prelude to the intense competition and exhilarating performances that fans can anticipate in the 2023-24 Premier League campaign.
Watch the full extended match highlights via the video below.