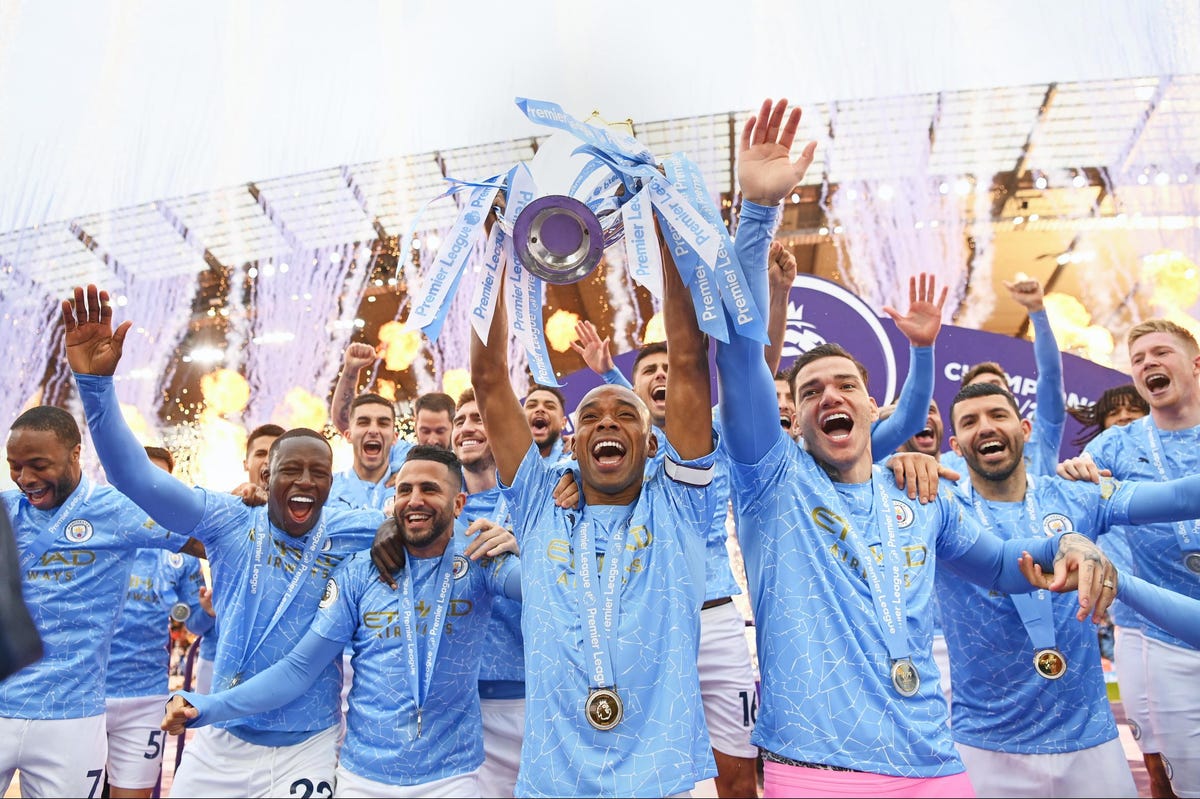 Current English Premier League Champions – Manchester City must fight till the end in order to defend their league title and once again be crowned as Champions for the 6th time. 
Title contenders – Liverpool who were just a point behind City gave them a boost when they tied against Tottenham Hotspur. City took the advantage and yesterday, they triumphed over Newcastle (5 – 0) which made them 3 points clear of Liverpool with goal difference advantage if at all it ever comes to a tie on points at  the end of the campaign.
ALSO CHECK OUT: Erling Haaland to Man City Deal Done? Lets Talk About It
As it stands Manchester City have to win all the three (3) games left in this season's campaign to securely win the English Premier League once again. To start with, City will face Wolves on Wednesday the 11th of May at 20:15 (BST), then take on West Ham United on Sunday 15th of May at 14:00 (BST) and finally, Aston Villa on Sunday the 22nd of May, 2022 at 16:00 (BST).