Man City
Writer's Choice
Kevin De Bruyne acknowledges Foden's growth and congratulates World Champion Julián Álvarez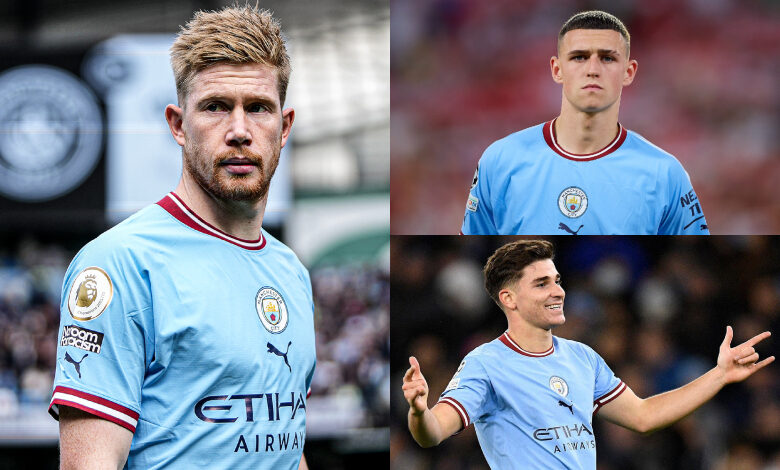 Manchester City playmaker – Kevin De Bruyne has acknowledged Phil Foden's growth as a footballer and further admitted that he is probably one of the biggest talents that he has ever played with and the sky is the limit for the City wonderkid.
The pair return to Premier League action for the first time in five weeks on 28 December when Man City travel to Leeds United aiming to close the gap on league leaders Arsenal.
As part of the City squad that has won four of the last five Premier League titles, Foden already has a healthy medal collection and De Bruyne believes his love of the game means he can stay at the top for a long time.
"He is still that young boy who just loves to play football," the Belgian said about his City team-mate.
"Every time you see a ball running around, he is running to it.
"Sometimes it is different with other players, but he is probably one of the biggest talents that I have played with and his ceiling can be so high.
"He has already won four Premier Leagues and he is 22. He is doing well for himself. He is very smart as a player. Where there are a lot of tactics, you still have that guy who has that little bit of magic and he is one of these guys who has that magic so he can just do a lot of different stuff.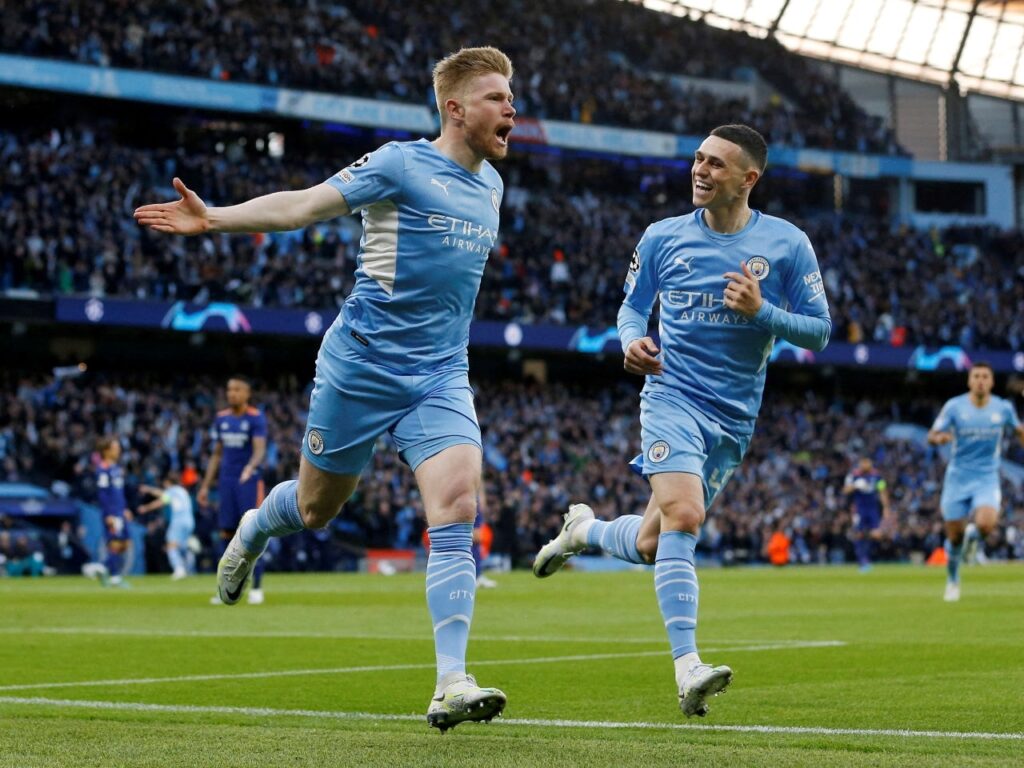 "[He can achieve] whatever he wants. The ceiling is so high. He has already done so much at that age playing for a team like us who have to win all of the time.
"He is competing and playing most of the games. He can do that for the next 15 years if he wants to and then he can be whatever he wants."
Meanwhile, Julian Alvarez is the latest City player to get his hands on silverware after helping Argentina to their first World Cup success in 36 years.
The striker had a superb tournament, scoring four goals including two in the semi-final win over Croatia, and De Bruyne is delighted for him.
"I think when he came into the club they were speaking about this young talent from Argentina and at the beginning we saw that he was a really talented player," he added.
"You don't know what will happen when players come from South America, but he already seemed like an adult player playing for us. I am happy for him, he is a really nice guy and really shy. But he can call himself a world champion, so he will feel great!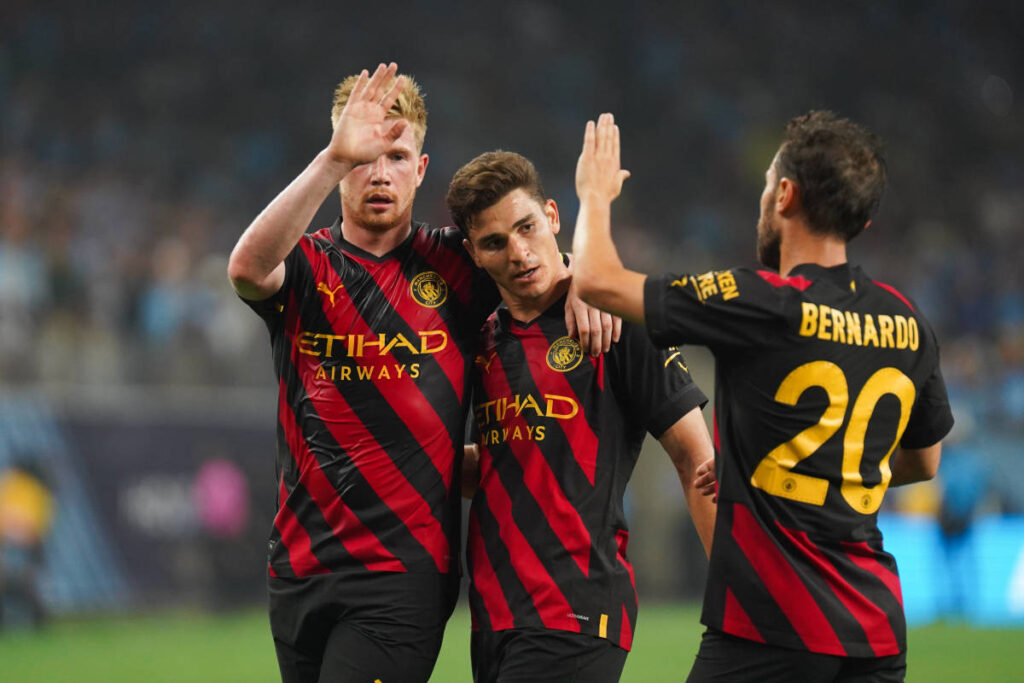 "I think he has settled in really well. Maybe he felt he could have played a little bit more, but the more the season has gone on, the more and more he has played. He has actually scored quite a few goals.
"His English is not that bad and coming from Argentina to England is a whole different world, so I think he has adapted really well and he is happy here also. I am happy for him."