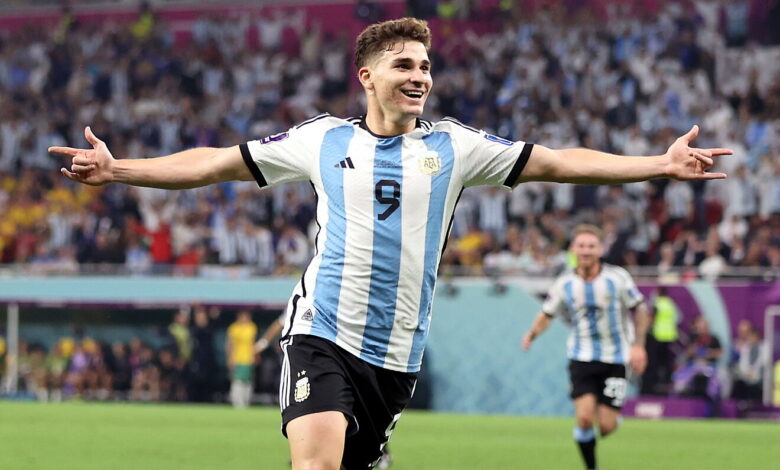 Budding Argentine football star – Julián Álvarez has picked his best Premier League XI for argentines who played in the league.
Being the centre of attention after bagging a brace in yesterday's World Cup semi-final match against Croatia, Julián Álvarez will surely go down history books whether or not his nation goes on to win the tournament.
Álvarez has already scored four goals in just six appearances in the current World Cup which is his first and he is just a goal behind leading scorers in the tournament – Lionel Messi and Kylian Mbappé. 
Argentina will face either Morocco or France in the 2022 FIFA World Cup final on Sunday. They have produced a few City stars in recent years so there is plenty of interest in their World Cup challenge.
So who are the compatriots of Julian Alvarez that have impressed him during their time in England and who makes his all-time XI? Here, Alvarez picks his Argentine Premier League Dream Team in a pretty daring 3-3-4 formation.