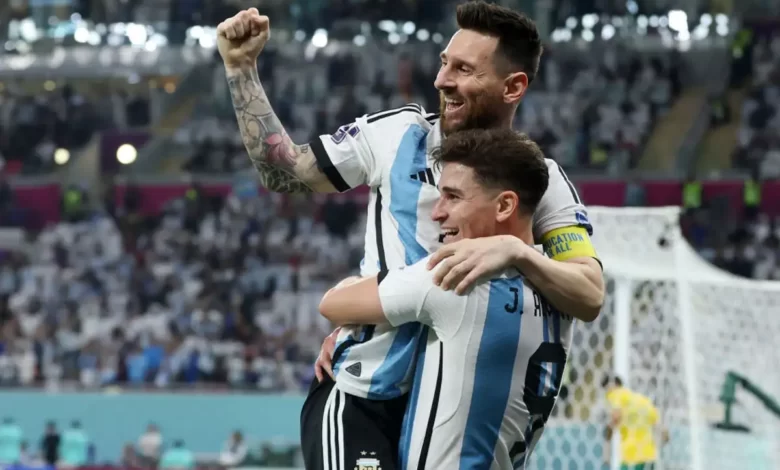 Adept Argentine forward – Julián Álvarez is the only Manchester City player left in the 2022 FIFA World Cup hosted in Qatar following England, Netherlands, Brazil and Portugal's knockout in the Quarter-finals.
Argentina were the winners vs Netherlands in the Quarter-finals after a 2-2 tie which led to a penalty shootout where Julian Alvarez's national team emerged victorious with a comfortable 4-3 over Nathan Ake's national team.
Being his first World Cup, Julián Álvarez has been outstanding in the tournament thus far and he has already registered two goals which proved to be vital for Argentina. They are now on the road to the Semi-finals as they will face Croatia tomorrow, the 13th of December, 2022 at 9:00 PM (CAT) or 8:00 PM (BST).
The 22-years old forward who was the first signing for Manchester City last summer has also been exceptional at club level prior to the 2022 FIFA World Cup break. He was the newly-crowned Etihad Player of the Month for November and has already bagged seven goals for City and set up several more.
Quick, clever and possessing a thunderous finish, here are the very best moments from Alvarez's exciting first four months with the Blues….