Man City
Writer's Choice
Haaland, Mahrez, Ortega and Lewis share festive spirit this Christmas at the Royal Manchester Children's Hospital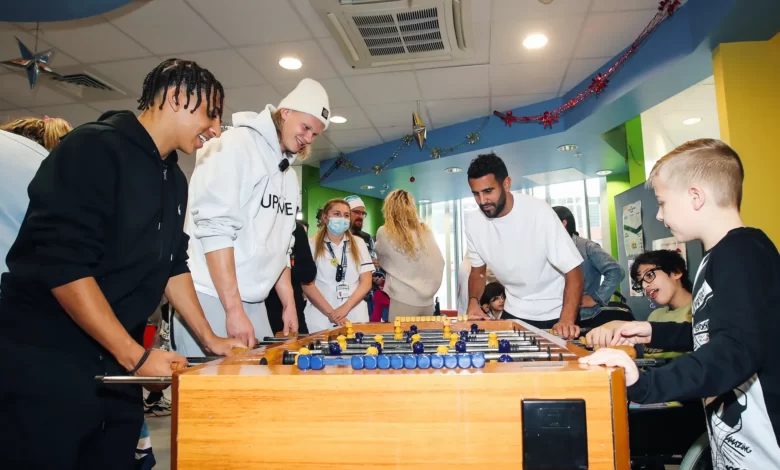 Manchester City players – Erling Haaland, Riyad Mahrez, Stefan Ortega and Rico Lewis shared some festive spirit this Christmas by making a surprise visit at the Royal Manchester Children's Hospital.
The players spent an afternoon at the hospital talking and playing with the patients, as well as meeting nurses and doctors at the local hospital.
To show City's support for the patients staying in the hospital over the festive period, the Club also gifted more than 400 gift bags containing a range of presents.
After the visit, Angela Rowe, Senior Fundraising Manager at the hospital, thanked the Club for the visit.
She said: "To have first team players surprise our patients and bring big smiles to their faces, as well as gifting more than 400 presents to patients throughout the hospital, means so much to us all."
Oliver, a patient at RMCH said: "I can't believe I've met some of my favourite players! It's been absolutely amazing, definitely one of the best days of the year."
Watch the player's visit via the video below.