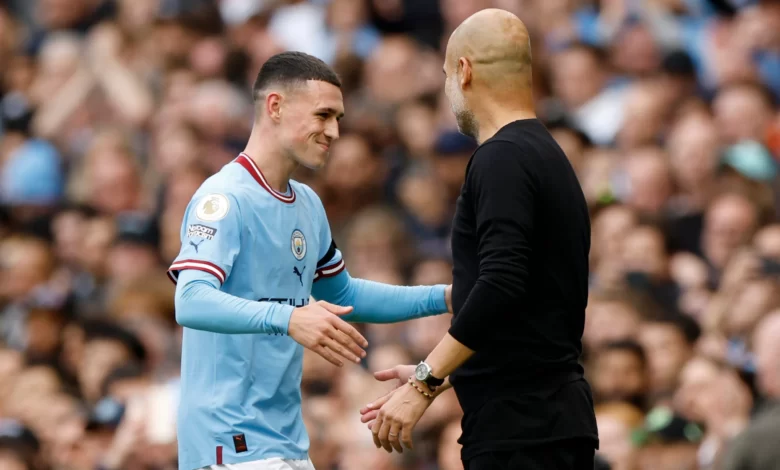 Pep Guardiola, the Manchester City manager, has confirmed that Phil Foden is recovering well from a foot injury sustained during the Manchester derby.
The 22-year-old playmaker missed the team's 3-0 win over Wolves as a result of the knock but could return to training on Thursday afternoon ahead of Friday evening's FA Cup tie with Arsenal.
Guardiola also revealed that there are no other injury concerns ahead of the game against the Gunners.
When asked about the game's potential impact on the developing title race, Guardiola stated, "It's the FA Cup. It's a final. And of course, it's more than Arsenal – it's about proving ourselves – how is our level? When a team makes 50 points in one leg, it's because they have been the best and they are. So we have to prove ourselves, how far away or how close we are and the best way to notice is perform our best level."
Watch the full pre-match press conference as Pep Guardiola gives his thoughts on tomorrow nights FA Cup 4th round clash against Arsenal via the video below.