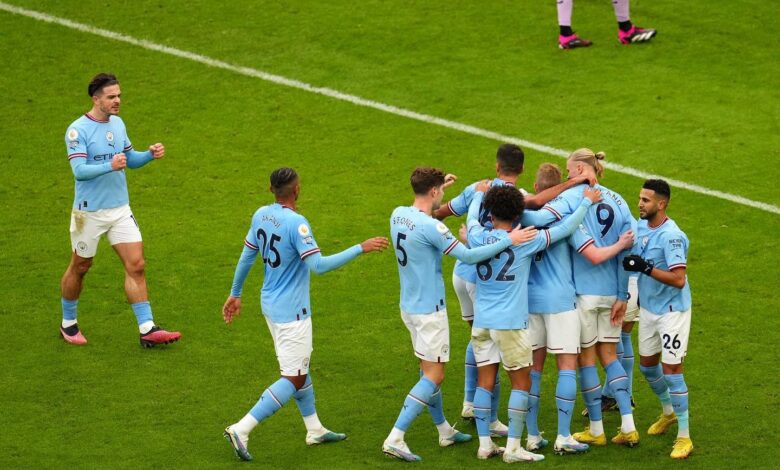 Manchester City's 3-0 victory over Wolves in the Premier League was met with high praise from the City manager Pep Guardiola.
He declared the team's performance "really, really good" and noted a marked improvement from their previous match. The highlight of the game was undoubtedly the play of striker Erling Haaland, who Guardiola praised for his impressive scoring abilities and passion for the game.
He said, "He is not a player who will take the ball. He has to get the balls deliver. Fantastic players around him. The ball from KDB is fantastic. He lives 24 hours for his job, passion, love. He's not stressed much. He is stable. He feels the defeats. His numbers are incredible."
Haaland's numbers are truly astounding, with the Norwegian scoring his fourth Premier League hat-trick in just 19 games, a record 46 games quicker than the previous one held by Ruud van Nistelrooy. He also leads the Premier League with 25 goals and 18 of those were scored at the Etihad, a new record for most goals scored by a single player in one Premier League campaign.
These statistics are a testament to Haaland's incredible talent and passion for the game, and Manchester City's determination to win. It was a match to remember and Haaland's hat-trick was a sight to behold, solidifying him as one of the top strikers in the league.