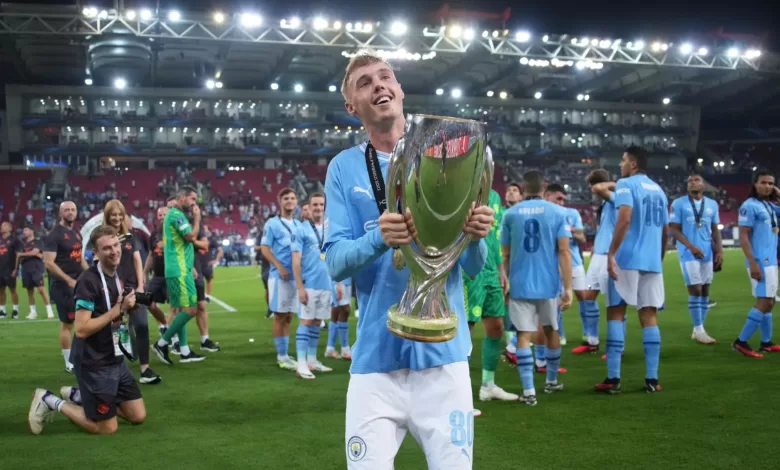 In a development that could potentially shape the future of Manchester City's young talent, Chelsea is reportedly poised to make a move for 21-year-old Cole Palmer.
The attacking midfielder has emerged as a target for the London club, marking a pivotal moment in his Manchester City career as the summer transfer window nears its close.
Palmer, a product of Manchester City's esteemed academy, finds himself at a crossroad following the arrival of Jeremy Doku from Stade Rennais to the Premier League champions. Despite delivering stellar performances in the early stages of the new season, Palmer's game-time could become limited due to increased competition.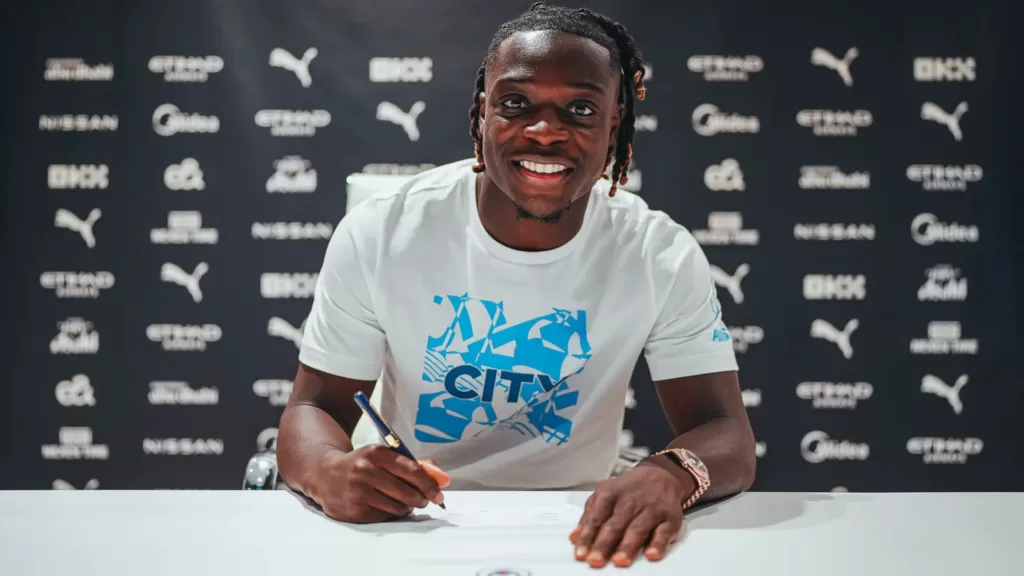 The young midfielder showcased his potential with two notable goals in key matches – one in the Community Shield defeat to Arsenal and another in the UEFA Super Cup victory over Sevilla in Athens. However, with the importance of regular game-time for his developmental progress, the possibility of a move away from the Etihad Stadium is being explored.
Chelsea, known for their shrewd transfer strategies, has now reportedly set its sights on Palmer as part of their quest to bolster their attacking options. According to renowned transfer expert Fabrizio Romano, Chelsea is preparing to engage in talks with Manchester City over Palmer's potential transfer. The London club views Palmer as a prime candidate to reinforce their squad and reportedly sees him as the "best solution."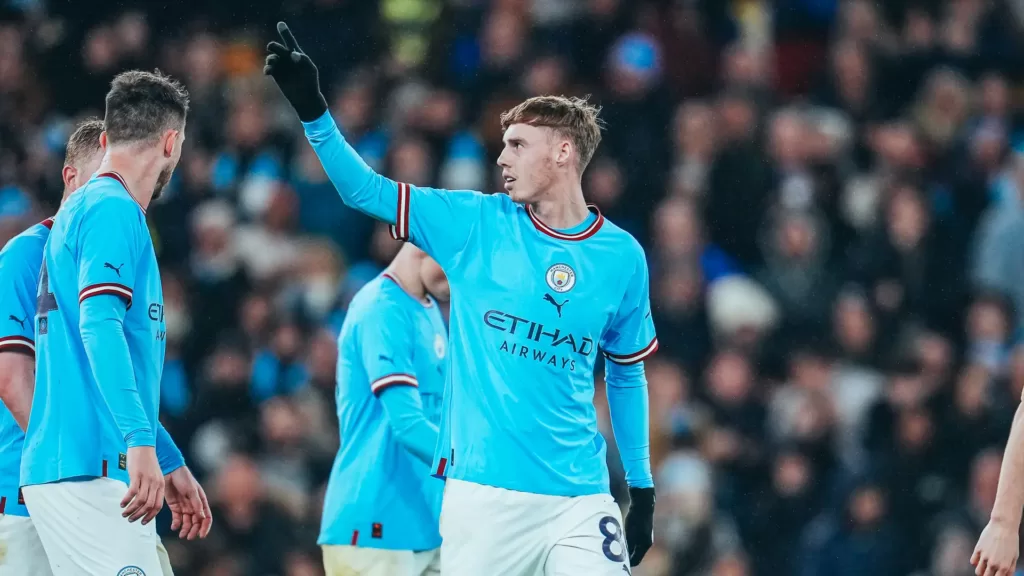 Palmer's potential departure from Manchester City has attracted interest from several quarters. Brighton & Hove Albion and West Ham United have both expressed their interest in the young talent during this transfer window. Previously, Borussia Dortmund also indicated interest in Palmer, but the financial aspects of a permanent transfer posed challenges for the Bundesliga giants.
As negotiations between Chelsea and Manchester City loom on the horizon, it remains to be seen what valuation the Etihad-based club places on Cole Palmer. While Manchester City's stance on the matter is yet to be confirmed, it's clear that Chelsea is eager to secure the young talent's services. With Palmer's reputation as an emerging star and Chelsea's reputation for nurturing and developing young talent, this transfer story could hold significant implications for both clubs and the player's future in the footballing landscape.