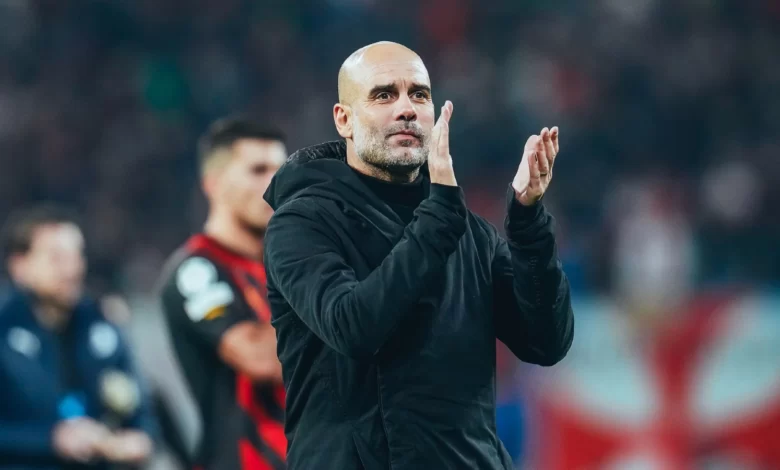 Manchester City's manager Pep Guardiola gave his post-match reaction after his team drew 1-1 with RB Leipzig in the first leg of their Round of 16 clash at the Red Bull Arena.
The result means that the tie is finely balanced ahead of the second leg at the Etihad Stadium. Guardiola expressed satisfaction with his team's performance, saying, "We had good chances in both sides, in both halves and we are going to decide in Manchester. I am happy for all game, not just the first half."
When asked about the decision to not make any substitutions during the match, Guardiola explained, "I saw the team good. Especially the middle. I thought about Phil. But at the end I decided to continue what I had, especially the back four. Bernardo was giving a lot of control in the middle and we need that."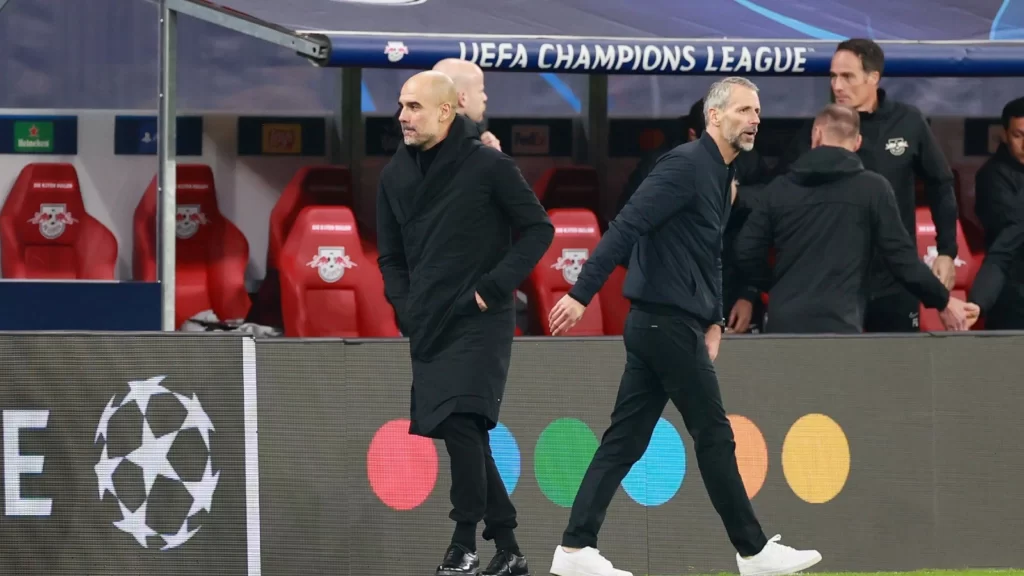 Reflecting on the challenge posed by RB Leipzig, Guardiola acknowledged, "It's a competition where in the group stages, many important teams are out. And it's difficult. We knew it. Our fourth game in ten days, away, the travels. We are a good team. We do many, many good things and we continue to do this."
City will be hoping to progress to the quarterfinals of the Champions League when they host RB Leipzig for the second leg of their Round of 16 clash on March 15th.