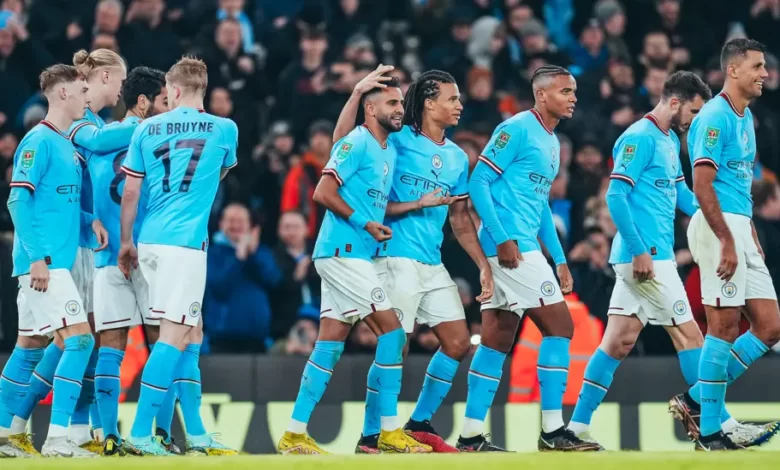 Manchester City resume the second half of the season with a magnificent 3-2 victory against Liverpool to reach the last 8 of the Carabao Cup in a 5 goals thriller.
The scoring account was opened just 10 minutes into the game by Erling Haaland with an excellent assist from Kevin De Bruyne. A partnership a lot of Manchester City fans have missed and were waiting for following the Word Cup break.
Just ten (10) minutes later, Liverpool youngster – Fábio Carvalho equalized by converting a pass from former Manchester City playmaker – James Milner.
Other goals were scored by Riyad Mahrez who restored City's lead, Mo Salah who equalised for Liverpool and finally Ake who met De Bruyne's clipped cross with a powerful downward header with just over half an hour left on the clock to score the match winner.
Watch the full extended match highlights via the video below.