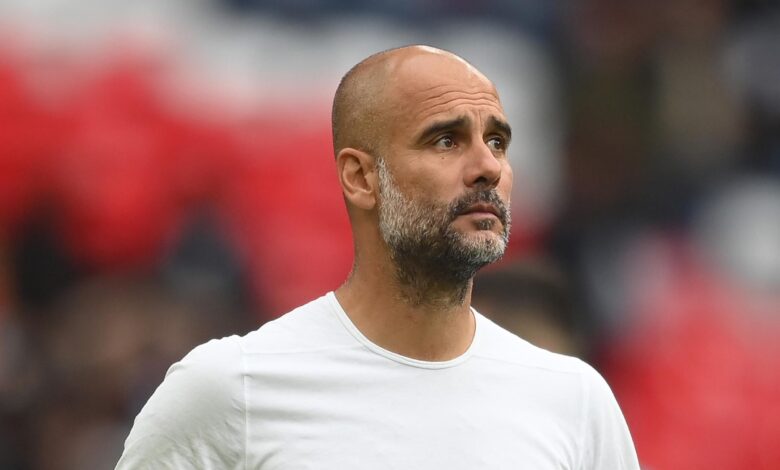 Pep Guardiola is expecting another tough game in the FA Cup as Manchester City aim for back-to-back victories over Chelsea.
Today's game at the Etihad Stadium will be City's third clash this season against the London Club with another Premier League game at home in May to come.
Riyad Mahrez's second half winner secured a 1-0 victory in the Premier League on Thursday to follow on from Man City's 2-0 win in the Carabao Cup in November.
In spite of Chelsea suffering from several injuries with Raheem Sterling and Christian Pulisic both substituted early in their midweek defeat at Stamford Bridge, Guardiola expects Graham Potter to regroup for the third round clash and is happy to be back at the Etihad for the fixture.
"It's better for us to face Chelsea at home with our fans after a victory – that's much better definitely," he said.
"It could be a very different game, maybe Graham changes the shape, I don't know. I know they struggled with injuries with two or three important players. Jorginho wasn't there, Mason Mount wasn't there, I don't know the reason why.
"We were able to win four Carabao Cups in a row because every competition is important. Of course [the FA Cup] is important but now it's rest, recovery and prepare with the fresh legs for this game."
Watch the full press conference below and join Pep Guardiola as he discusses the fitness of his players who will enter a tough phase of the season with Chelsea next up in the FA Cup at the Etihad today, kick-off at 4:30 PM (UK) or 6:30 PM (CAT).