Writer's Choice
Wilson-Esbrand's Pre-Season Performances Gives Guardiola Second Thoughts About Buying a New LB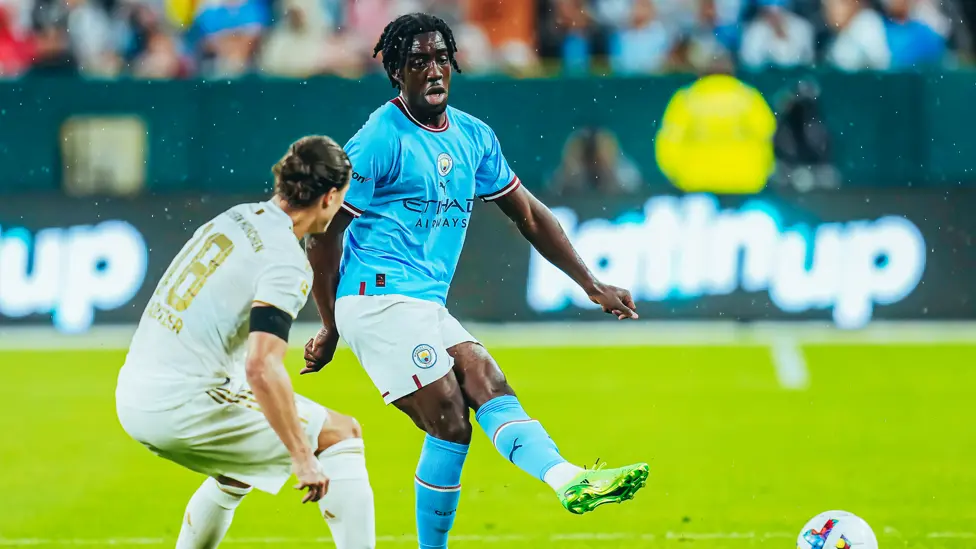 Pep Guardiola was delighted with the display of 19-year-old Josh Wilson-Esbrand in the 1-0 win over Bayern Munich.
Wilson-Esbrand has been outstanding throughout City's pre-season US tour and his potential will definitely give Guardiola an option provided City won't sign a left-back before the transfer window closes.
After Oleksandr Zinchenko exit to Arsenal, Manchester City's top priority to fill the left-back position has always been Brighton & Hove Albion player – Marc Cucurella. The Seagulls defender has always wanted to join the Cityzens and told his club to allow him to leave should the offer come.
However, Brighton rejected a £30m bid for Marc Cucurella from Manchester City because they want an estimated fee of £50m. But City think this transfer is overpriced and Pep will surely explore other options like Jaoa Cancelo, Nathan Ake and now Josh Wilson-Esbrand.
ALSO READ: Thank You Zinchenko – His Final Interview as a Man City Player
Speaking at his post-match press conference at Lambeau Field, the City boss heaped praise on the left-back who gave an assured display throughout.
"The problem with Josh is the last two years he was injured," said Pep.
"He had a problem with the knee and muscular issue, but we believe he has the potential. He's aggressive to win the duels and with the ball is so clever, he has a good 1 v 1 defender and doesn't feel the pressure with the ball.
Today was an example of how our back four were pressed but didn't lose much of the ball. He did a really good game. If we can control his injuries, we will have a full back for many years."