Man City
Writer's Choice
Maximo Perrone: Settling in comfortably at Manchester City and ready to excel under Pep Guardiola's guidance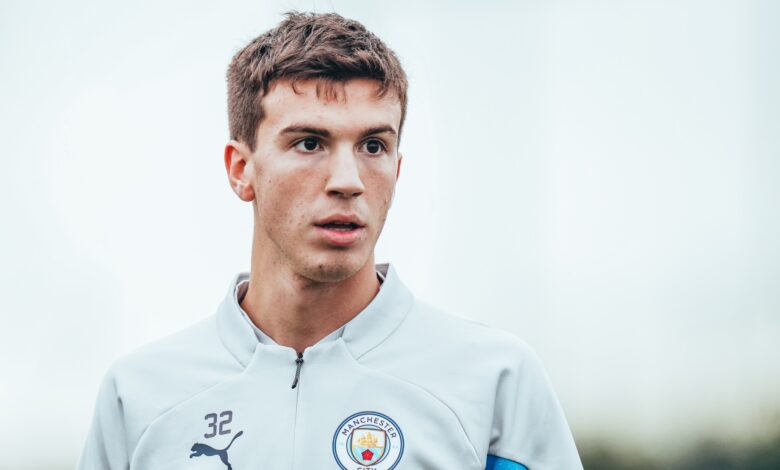 Manchester City's new signing, Maximo Perrone, is already feeling right at home and raring to go. In fact, he's so enthusiastic about being at City that he's already singing the praises of his manager, Pep Guardiola.
Perrone, who arrived from Argentine side Velez Sarsfield just a few weeks ago, is thrilled to be playing for one of the biggest clubs in the world. He's already getting used to his new surroundings and is feeling welcomed by everyone at the club.
"I've met a very good group of people, above all," Perrone said. "Everyone has welcomed me very well."
One of the things that Perrone is most excited about is working with Guardiola, one of the most respected coaches in the game. As a midfielder, Perrone is especially keen to learn from Guardiola, who is renowned for his expertise in that position.
"Everything Pep says will help me," Perrone said. "I'm here to grow and here I have the best possible help."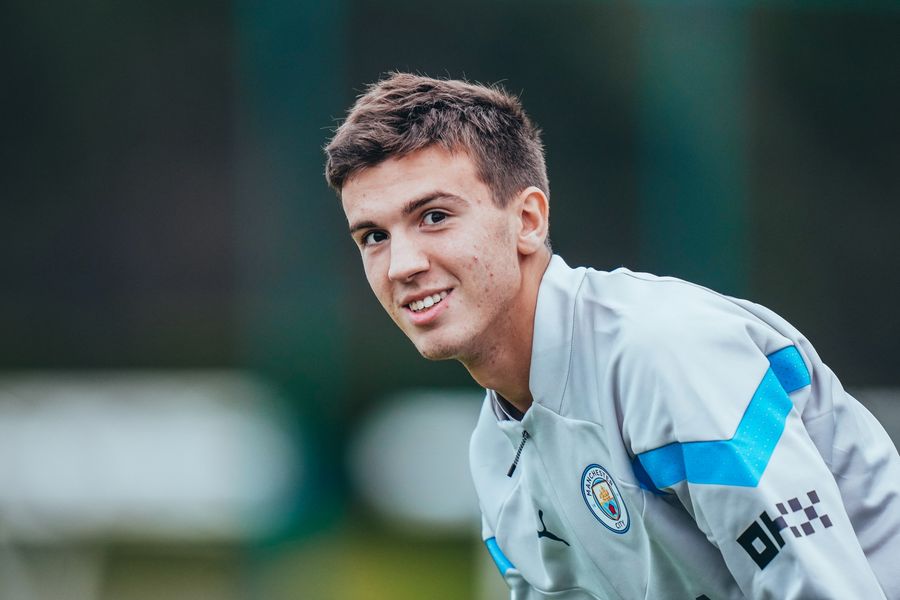 Perrone is also thrilled to be playing the kind of football he loves. City's attacking, possession-based style is ideally suited to his game, and he's eager to prove himself on the pitch.
"I define myself as a player who loves to have the ball, enjoys passing, and obviously I will get stuck in to recover the ball," Perrone said. "Yes, (City's style of football) is the style of football I've always enjoyed."
As if that weren't enough, Perrone is also excited to be part of a club that has had so many successful Argentine players. He's taken on Carlos Tevez's iconic number 32 shirt, and he's looking forward to following in the footsteps of players like Sergio Aguero and Pablo Zabaleta.
"I always tried to watch City because there were these (Argentine) players here," Perrone said. "There are a few personal reasons behind it too, but I also know that Carlos Tevez used this number."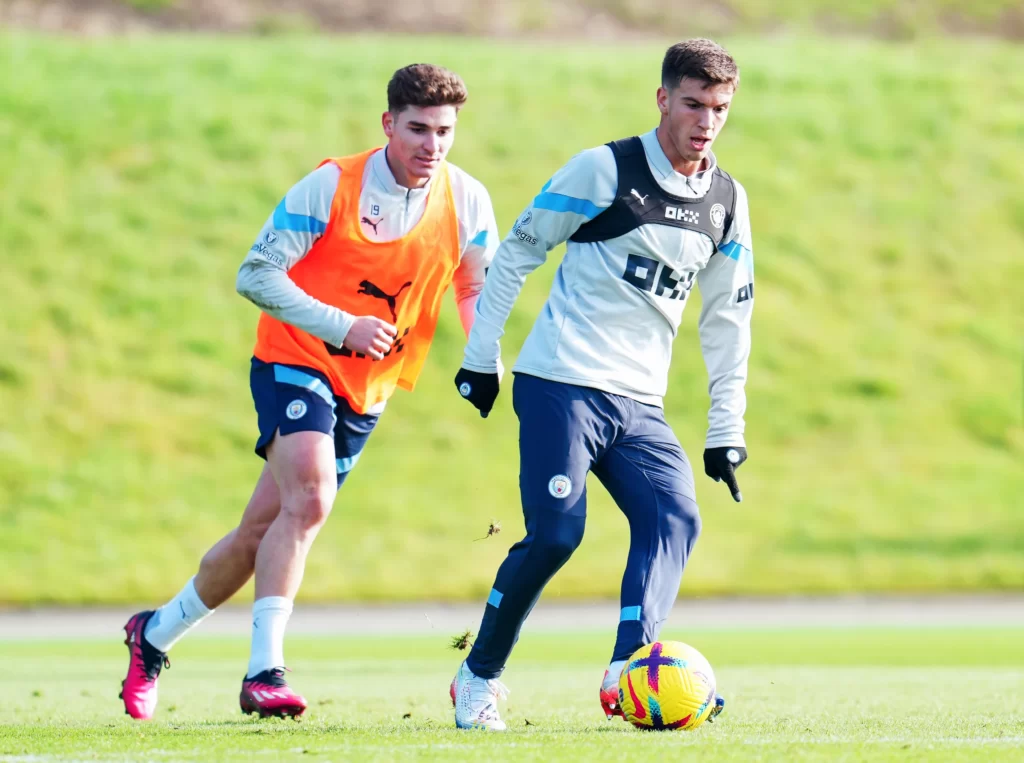 Perrone is grateful to have the support of his fellow Argentine, Julian Alvarez, who joined Manchester City last summer. Alvarez has been a great help in getting Perrone settled into life in Manchester, and Perrone is eager to learn as much as he can from his new teammate.
"I follow Julian everywhere. He's a top guy, and he's helping me with everything," Perrone said. "We haven't spoken much about football, but he's been a great help with everything else."
It's clear that Perrone is already feeling right at home at Manchester City, and we can't wait to see what he can do on the pitch. With the support of Guardiola and his new teammates, we're sure that he's going to be a star!