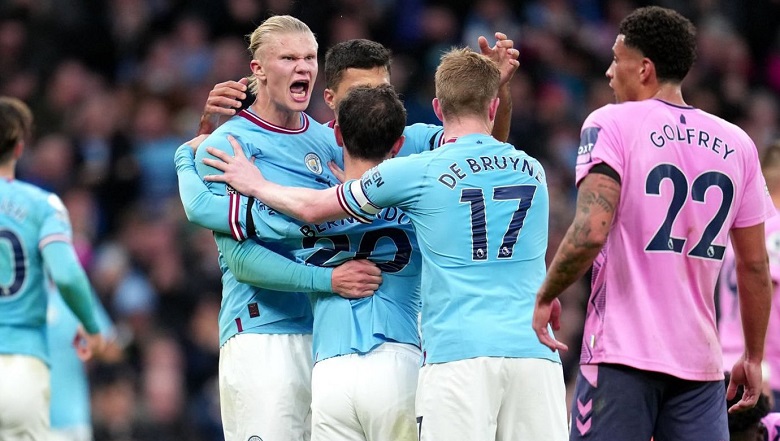 Manchester City equally share two points with Everton at the Etihad Stadium in a Premier League clash which ended 1-1 in spite of all the efforts to take the win from both teams.
The Premier League clash between the two teams was one filled with entertainment, frustration and high intensity in spite of the match being one-sided as Manchester City controlled 74% of ball possession.
The scoring account, as usual was opened by no other than Erling Haaland who finished off a beautiful pass from Riyad Mahrez. And just like that, the Cityzens were leading in just 24 minutes into the game and the score remained 1-0 until the end of the first-half.
In the second half, Demarai Gray equalised for Everton in the 64th minute of the match after scoring a great goal into the left top corner out of Ederson's reach.
The Cityzens tried all they can to retake the lead but their efforts came up short as they were denied entry into dry victorious land by a strong Everton defense that kept them at bay for 90+ minutes.
WHAT IT MEANS
Manchester City remain second in the Barclays Premier League, four points behind table toppers Arsenal.
The 1-1 draw with the Toffees puts us on 36 points from 16 games.
However, the Gunners are taking part in the final game of the day, a 17:30 (UK time) or 19:30 (CAT time) clash away at Brighton & Hove Albion.