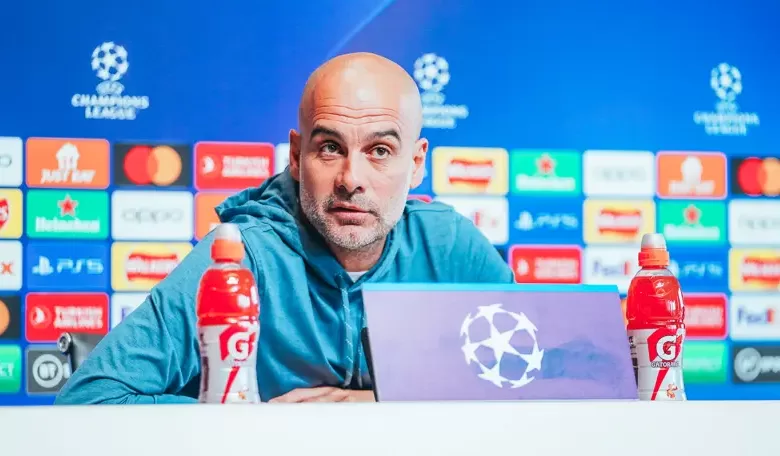 Pep Guardiola has said that both Manchester City and Bayern Munich will be going all out to win in the UEFA Champions League quarter-final first leg, with neither team distracted by the thought of the second leg.
Guardiola will face his former team at the Etihad Stadium on April 11th before the two teams meet again eight days later on April 19th. The Spaniard expects Bayern to come to Manchester looking to take an early advantage, with Guardiola saying "Bayern is not a team built to just think it is going to happen second leg, it's built to come here to win. From my experience when I was there, I had the feeling it doesn't matter where you play, you have to be Bayern Munich and you have to try to win."
Guardiola, who won two Champions League titles as Barcelona's coach, has also spoken about the importance of this competition. He said: "My ambition is to be here again, that's my dream, to live it again and be here in a Champions League competition. We want to try like we try all the time but it doesn't mean we win. These games are so difficult."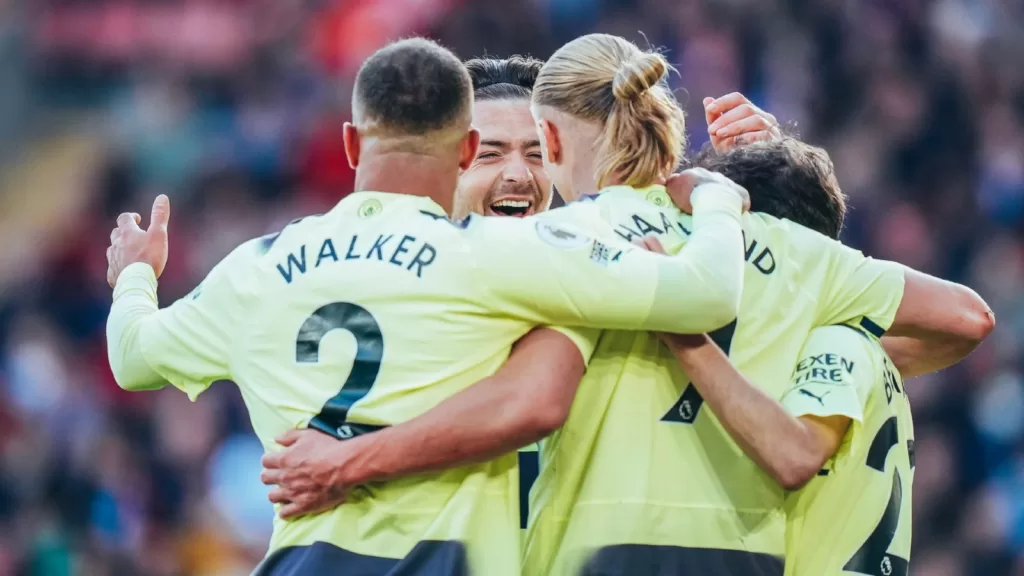 City head into the quarter-final having won eight games in a row in all competitions, but Guardiola stressed that past form counts for little in such a big tie. He said: "This competition isn't about how good your form is in Premier League or FA Cup, it's how you perform during the 90, 95 minutes. It doesn't count what you have done three days ago. In this competition you have to be perfect there. The question is tomorrow, we [need to] be ready."
Guardiola also spoke about the creative approach of Bayern's new manager, Thomas Tuchel, ahead of Tuesday's game. Tuchel took over at Bayern after Julian Nagelsmann left. Guardiola said of Tuchel: "He's so creative with good build-up and connection, good runners and players who are good in the spaces. He went to Paris and did really well, not just winning the league but getting final of Champions League, the way they played was good and Chelsea he did a good job."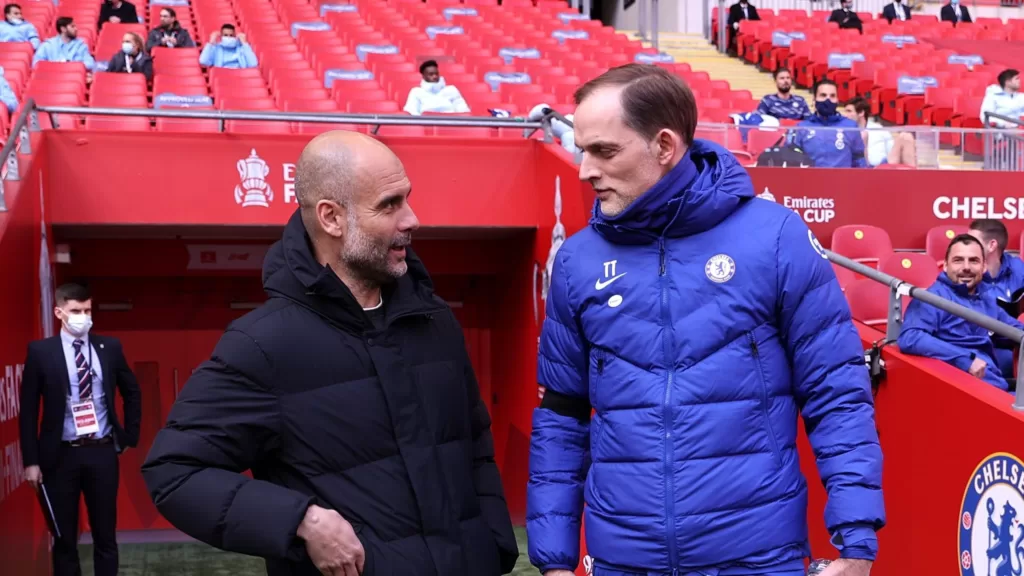 The former Barcelona and Bayern Munich coach said he studies the play of his opposite number in great detail before every game, but he acknowledged that there is limited evidence of how Tuchel has asked his team to play.
Despite being the favourites to progress to the semi-finals, Guardiola is taking nothing for granted. He said: "My biggest compliment, as a team and as an organisation, is that we're still there. I live my profession in that way and if I lose, I lose. I'm not perfect, but it's important we're still there."
Watch Guardiola's full pre-Bayern press conference via the video below.