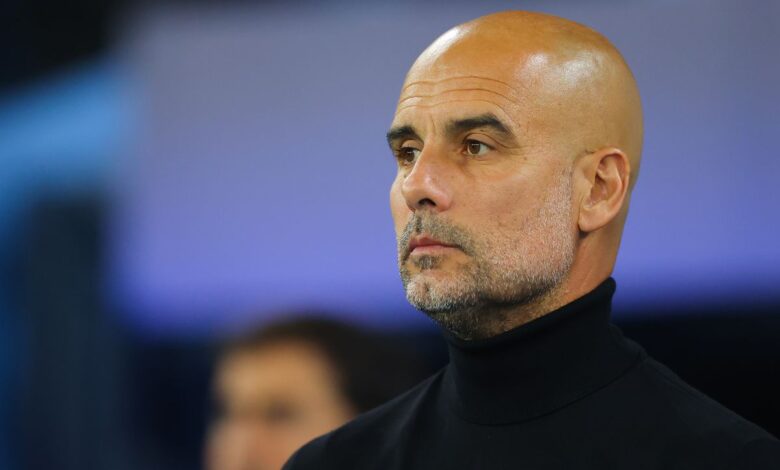 Pep Guardiola believes that Manchester City's performance against Nottingham Forest was similar to their midweek victory over Arsenal.
Despite registering 23 shots on goal at the City Ground, the team was held to a 1-1 draw by Steve Cooper's side, who managed to score with their only shot on target.
This draw was City's fourth in the Premier League season, coming just a few days after a hard-fought win against Arsenal that took them to the top of the Premier League. With an impressive 60 goals scored in this league campaign, more than any other team, goals are usually not hard to come by for Guardiola's squad.
Although the boss believes that the team performed well against Forest, he acknowledges that it means little if they cannot find the finish. "In general, it was quite similar," he said. "When I see the expected goals after the game, the way we played, and the chances we conceded or created, we were always on top. Arsenal played really well, but they only had one or two chances in general. We try to create more chances, not concede goals, and be a stable team. We've been there in most of the games."
Guardiola emphasizes that football is not about getting what you deserve, but about scoring goals. "Phil has to score, Haaland has to score, Aymer has to score, and today, with his shots, Kevin has to be more accurate. It's not just about this, the players know this."
Attention is now turning towards the UEFA Champions League, with the first leg of City's Round of 16 tie with RB Leipzig taking place in Germany on Wednesday.
After a group stage defeat against the same opponents in December 2021, Guardiola is aware of the threat they pose. "We are going to study Leipzig, they are a really tough opponent. We suffered there two years ago. We know how good they are, especially there [in Germany]. We see their physicality is amazing, and now it's just about recovering the players and preparing for the game as much as possible."
Manchester City had a dominant performance against Nottingham Forest, but were unable to convert their many chances into goals. Pep Guardiola's focus is now on their upcoming match against RB Leipzig in the UEFA Champions League. The team is determined to learn from their previous defeat against the German side and is preparing diligently for this crucial fixture.
Watch the full press conference via the video below.