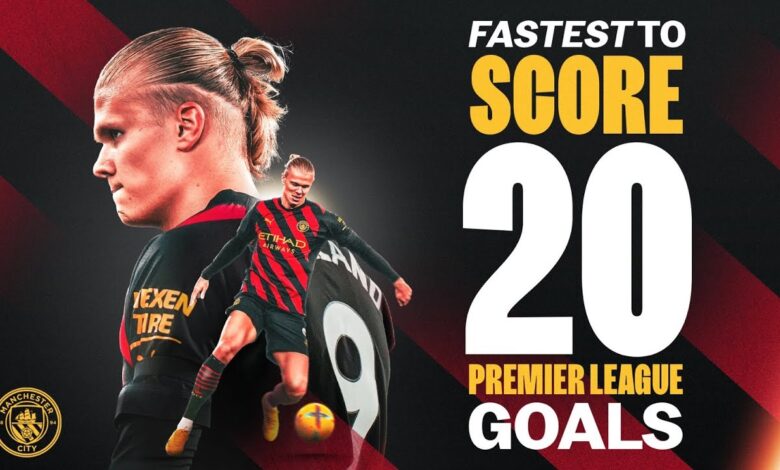 Erling Haaland became the fastest player to score 20 Premier League goals after scoring a brace at Elland Road against Leeds United, doing so in only 14 appearances.
Haaland arrived from Borussia Dortmund in the summer just after City's first signing Julian Alvarez – another exiting young striker. The Norwegian's Man City signature sparked a lot of conversations among football fans and the majority were critics.
A lot of people emphasized that Haaland will not succeed at Manchester City due to their playing style and the competitive nature of the Premier League. Coming from the Bundesliga which has lesser competition than the English Premier League, the critics were sure of his failure.
Most players take longer to settle in the Premier League due to the physical needs and others just fail and are shipped off to other leagues. But neither was the case for Haaland because he adapted quickly and silenced all the criticism. 
Today, everyone is buzzing with praise as they are amazed by how many records the Norwegian striker has broken in just a short period. It is frightening to even think about how many more he will go on to break if he keeps up the pace.
After scoring a brace in Manchester City's second game of the second half of the season at Elland Road, following the World Cup break, Haaland became the fastest player to score 20 Premier League goals in just 14 appearances for the blues.
Watch all of his strikes in the Premier League so far this season via the video below.